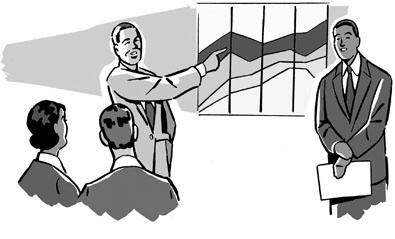 You're doing Project Management, but are you managing, or is the "process" managing you?
Are you struggling even when all the right methodologies, project planning, processes, forms and templates are in place? Are your clients, users, stakeholders or teams uncooperative? Do you wonder why you ever got into this game in the first place?
Take Control
Welcome to a way of thinking that puts the magic of leadership into your project and you in control. Follow the links to pages of wisdom about the human side of project management, those essential interpersonal skills.
We are talking about the power of proximity. In this electronic age, when it comes to working together to achieve a goal, there is nothing like good old human interaction. It's more fun anyway and that's what work should be, shouldn't it?
Make the Process Work
Processes, tools, checklists and methods provide an extremely useful and necessary framework and are not that difficult to learn and put in place, but what makes them work?
Discover many tips and techniques, gained from years of experience, that focus on helping you lead your project. After all, tools are tools, not managers.
Aspiring, new and even experienced PM professionals, find out how to:
Win over stakeholders
Get your team's buy-in
Make sponsors and users happy.
And that adds up to good Project Management!