Project Management Software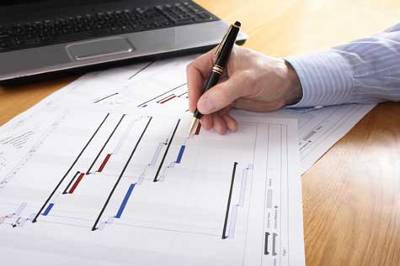 Project management software has long grown itself out of IT industry, where it was born.
Nowadays it is applied anywhere from IT, to the government and non-profit organizations, to the
media companies, etc. The main goal of project management software is to create the interactive
informational environment for executives, managers and project team members that allows for creating,
scheduling and budgeting project tasks, sharing vital project information and communicating
within the team. It increases the efficiency of work, by achieving maximum exposure of project
information to the team and providing instant update on the project's progress to all team members. Another term for project management software is "business collaboration software".
Why would you want to implement the project management software? Considering that Comindware process software is integrated correctly and the staff is trained to use it, this upgrade can bring the following benefits:
sharing project timelines with the team and updating them in a single environment allows everyone to see the bigger picture and plan their work more effective
easier budgeting of the project and each task within it
central database of all project files allows any employee to retrieve important information on the project, update existing or share new project files
managers can prioritize the tasks assigned to the team easier and more effectively (as they
see the bigger picture of the project scope)
easy tracking of the progress and labor spent on it
The cornerstone of all project management software benefits is maximum transparency of the project for all team members.
When should the project management software be implemented?
You should consider implementing the collaboration software within the company, if:
your company runs multiple projects simultaneously
employees work on multiple tasks or collaborate with several teams within the project teams are scattered in multiple locations
projects are often put on hold, canceled, failed or finished after the planned deadline
project budgets are often exceeded, resources are overbooked
poor monitoring or lack of information on the project leads to mistakes that could have been easily avoided otherwise
employees have to monitor several lines of project communication to stay updated on the project progress